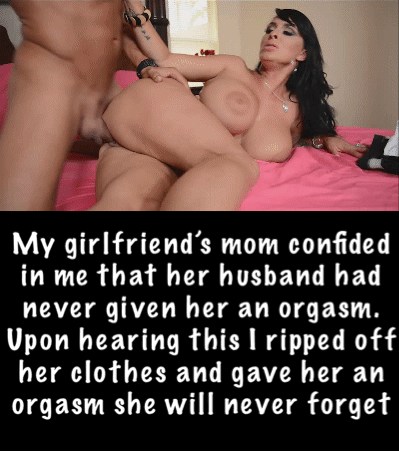 Note: This is the third story involving encounters between me as a submissive male and a Dominant BBW who responded to an ad I ran online. These stories are fantasies, but some of the specific acts are things I have done and enjoy doing. If you are a woman or a couple that enjoys doing any of these things I would like to hear from you regardless of where you live. If you are in the Washington, DC metropolitan area I am interested in forming a group of writers and readers who share similar interests in Female Domination, Big Beautiful Women and devotees of Cunnilingus, Analingus and Fellatio, so please write.
The first story is titled First Time CFnm. I have written this sequel in such a way as it is not necessary to read the earlier stories.
*
Another week went by before Lady M sent me a terse email telling me to call her to schedule another visit. Although somewhat nervous during the call I was also aroused and found myself with a somewhat painful erection being restrained by the tight jeans I had on by the time I hung up the phone. Once again, I was summoned to the home of Lady M to submit myself sexually for her kinky entertainment.
Those of you who read my earlier stories know that I first visited her when she responded to an ad I placed on the Washington, DC Craigslist seeking a Clothed Female — nude male scenario. CFnm is one of the most exciting situations I can find myself in. As a computer repairman with my own business, I offered free service to any woman who would allow me work in the nude.
She not only took up my offer but allowed me the exquisite pleasure of performing cunnilingus, bringing her to several climaxes. Without question, I absolutely love to bury my tongue into a woman's damp and hairy pussy, licking feverishly to bring her to a climax.
On the second visit, she had me perform extended analingus on a friend of hers, a large lesbian who only wanted my tongue on her asshole. This lady, Mistress Dominique, capped off our time together by using my mouth as a receptacle for hot and tangy piss.
For this visit, I knew only to expect that she would use me for her pleasure and amusement; the specifics weren't mentioned on the phone and I knew better then to ask. Previously Lady M had said that she would force me to become a cocksucker of a friend of hers. Although I was deeply ashamed of my desire to do this, I was also exceptionally aroused.
As on my previous visits, she led me into the room she used as an office, a former bedroom in her home. She simply pointed toward the closet and told me to sit before her computer at the desk after I had stripped.
She was wearing a flowing dress and her ample shape was somewhat obscured by it. This was a disappointment to me since she is the classic definition of a Big, Beautiful Woman, or BBW. I love large women, especially those with wide hips and a large butt; I find their shape incredibly arousing, the more so if I am laying on my back and they are standing or squatting over me. As I indicated, I am also turned on by the humiliation of being completely naked in the presence of a woman who is completely dressed. My disappointment was that I couldn't enjoy the large pear shape of my lovely Mistress with the dress she had on; previous outfits had accentuated her hourglass curves, this one hid them.
After a few minutes Lady M re-entered the room and sat beside me, in front of her monitor. Part of me was hoping that her male friend would be present, but I tried to hide my disappointment. As on previous visits she reached over and logged in, quickly navigating to her large collection of photographs. Almost all of the images were related to Female Domination, male submission, Bondage and similar themes. She had most of them carefully cataloged and filed. The files bore names such as "CFnm", "Humiliation", "Golden Showers", and "Forced-Bi" and so on. She also had a large number of unfiled images and it was my job to assign keywords and file them correctly.
On my last visit I had been performing this task and getting aroused while looking at the images. I was sitting at the computer, completely naked, while Lady M sat beside me, completely dressed. From time to time she would reach over and fondle my semi-erect cock, sometimes stroking it to the point it would harden completely and a bit of pre-cum would leak from the head. Invariably, she would scoop this up with her fingers and bring them to my lips, afyon escort commanding me to suck her fingers clean.
While doing this I was startled by a woman's voice behind me. It was then that I was introduced to her lesbian friend, Dominique. As I mentioned, I spent the rest of my time that day worshipping Dominique's asshole and being rewarded by a shower of her hot golden essence, straight from her very hairy and moist vagina.
On this day, Dominique did not make an appearance, but Lady M reminded me of that humiliating episode and commented on how eagerly submissive I was. The fact that I would willingly consent to tongue the asshole of a complete stranger, a very heavy lesbian at that, a woman who had no use for men whatsoever, and then beg to be degraded further by drinking down her hot and tangy golden nectar was proof that I couldn't possibly be a real man. A real man would never submit to things like that.
We had previously skirted around the subject of male homosexuals and bisexuality. I had been very aroused by a photo of a fat middle-aged white man, similar to me, on his knees sucking the cock of a young, muscular black man while he sat comfortably in a chair.
Lady M had commented on my arousal. I had admitted that, although I considered myself to be straight, the thought of being forced to submit to another man and perform such a degrading and submissive act was a powerful turn-on. I would not actively seek a one-on-one situation with another man, nor would I wish to have my ass fucked, but if a woman were to direct me to use my mouth for his pleasure, I would secretly love to be treated in this way.
Today, several of the images included submissive men performing oral sex on Dominant men. My pathetic little cock was rock hard, and I ached for the opportunity to stroke it, although I dared not. Lady M teased it a bit and asked me if I was truly willing to submit to another man. I confirmed that I most certainly would, if it amused her to have me do so.
She then dropped the subject and ordered me to her bedroom. She got on her hands and knees on the edge of the bed and lifted the flowing dress over her hips. I found myself standing beside the bed staring at the pink rosebud of her anus. It was surrounded by curly little hairs, going from the space between her ass cheeks forward to the bottom of her pussy.
My nostrils filled with the pungent aroma of a very aroused woman and I longed to bury my tongue in her asshole. Instead she commanded me to stand and masturbate for her, while thinking about sucking a hard and sweaty cock. She said that I was to stand close and shoot my spunk onto her ass, aiming for the space between the cheeks.
Unfortunately, I came after just a few strokes and covered her rectum with globs of hot and creamy cum. She then immediately ordered me to bury my face in her ass and lick up every drop of cum. While I did so she began to speak to me, telling me to imagine that I was actually licking up another man's cum, a real man's cum. Despite having just exploded in a powerful climax, my pathetic cock was rock hard as my imagination fell into compliance with her description.
Soon after I finished licking her ass clean of every drop of cum, she ordered me to get up on the bed and lay flat on my back. She repositioned herself so her damp cunt was right over my face and slowly planted it on my mouth. She commanded me to start licking. Within seconds she leaned forward into a sixty-nine position. Instead of sucking on my wimpy dick she grasped it with her hand and began to slowly masturbate me.
She told me that the idea of forcing me to orally serve a man at her direction was very arousing and she wanted to use me to get her off before her guest arrived. Her guest? My brain began to wonder if my secret desire would come to life, after all.
Lady M was very aroused and, although I usually spent over an hour worshipping her hairy pussy through multiple climaxes, today she pulled her hot wet vaginal lips away after one small climax.
She had me bring a warm moist washcloth from the bathroom and gently clean her juices away, followed by gently patting with a soft and fluffy towel. I was still semi-erect and my face was covered with the juices of her essence when the door bell rang.
She instructed me to follow her to the living room and to step forward and open the door.
The man who stepped into the house agrı escort was the perfect model of powerful masculinity. He was tall, with an extremely handsome face and a very muscular build, barely contained under his polo shirt. As he walked past me with barely a glance I couldn't help but to stare at his perfectly sculpted ass cheeks, covered by a pair of tight fitting slacks. He looked as though he had stepped from the pages of a fashion magazine and undoubtedly could have made a very good living as a professional model.
He greeted Lady M with a passionate and lingering kiss; clearly not just a casual acquaintance. When they broke free from their embrace, Lady M ordered me into the kitchen to prepare coffee.
It took a few minutes for me to brew and prepare a serving tray. By the time I returned to the living room they were sitting side-by-side on the sofa, chatting and laughing and having a great time. Lady M did take a moment to introduce me as her sissy slave and told me I was to address her unnamed guest as Master.
Master asked me step closer so he could get a better look. I was nervous and my little dick had gone limp while I was in the kitchen. Master picked it up with one hand and pulled it to one side. With his other hand he fondled my scrotum and gently massaged my balls. He then had me turn around and bend over at the waist, telling me to spread my ass cheeks apart. Once again he reached between my legs and fondled my nuts, but this time he used the index finger of his other hand to play with my asshole.
He didn't probe too deep, just to the first knuckle, but it was unexpected and un-lubricated, thus it was uncomfortable. Despite the discomfort I was aroused by the humiliation of allowing a complete stranger to finger fuck me this way and was further degraded by his impersonal manner. Upon questioning, I admitted that it was slightly uncomfortable and that this was due to the fact that I was an anal virgin. At this point Lady M told him that while I was a promising candidate as a slave, I had not submitted to all of the possible humiliations she could impose. Someday she wished to see Master fuck me in the ass, but today was not it, as I was not ready. Today she wanted to have Master train me to become a good sissy cocksucker.
Master replied that he was getting hard at the thought of it and, despite my fear, so was I. He pulled his finger out of my ass and told me to turn around and face him once more; as I did the state of my arousal was evident to both of them.
Master stood up and removed his slacks and boxers. He then sat back on the sofa with his large ebony cock standing up obscenely between his thighs. He instructed me to get down on my knees and crawl forward to him. I was about to reach for his monstrous cock when Lady M uttered a single word: "Stop!"
She ordered me to get up and retrieve her long blonde wig from the bedroom along with a tube of lipstick she had set beside it earlier.
When I returned, she put the wig and lipstick on me. My pathetic dick had gone limp and yet I was aroused at the same time.
When everything was in place, she told me to get back on my knees, crawl forward to Master and beg to suck his manly tool.
"Please Master; may I prove what a pathetic sissy I am by being allowed to suck on your beautiful cock?"
"Please allow me to lick every inch of it and suck it until you reward me with a powerful blast of your salty cum."
"Please Master; fuck my face for your pleasure."
As I was begging for this humiliation Lady M was getting aroused herself, as her hand had reached beneath her dress and she was playing with her clit.
Finally, Master grabbed my head and pulled it into his crotch.
I held the base of his cock with one hand while I used my tongue to lovingly and slowly lick up the sides of his shaft. I started at his balls and worked up to his large throbbing head. I was licking the sweat off and I found that I loved the warm, salty taste of his perspiring manliness. After a few minutes of this I took his cockhead into my mouth and began to suck.
I sucked slowly at first, only able to take in the first few inches of his magnificent ebony penis. While sucking I worked my tongue on the underside of his glans, stimulating an even more forceful erection.
Gradually I picked up the pace and soon I was bobbing up and down on his cock like a pretty little porn star.
I akdere escort worked at it for quite some time before I felt the pulsating muscle spasms that signaled an impending eruption of jism. This caused me to suck even harder and to pick up the pace. Finally he grabbed the back of my throat as he started to blast his hot gooey cum into the back of my throat. I kept sucking for all I was worth, trying to draw out each last drop of semen.
Finally he slumped back onto the sofa and let go of my head. Then I began to slowly and gently lick all traces of cum from his cock. Being male, I know just how sensitive the head of my cock is after I come, so I was careful not to cause discomfort by licking too roughly. When I finally pulled away, I could see that Master had that dreamy post-orgasmic look in his eyes. I knew I had served him well.
Lady M was very aroused by this show and called me over between her thighs, so I could lick her to another climax. After she came she pushed me away.
For an hour or so, Lady M and Master sat together in the living room and talked quietly. She had instructed me to go back to her computer and continue filing images into the appropriate folders.
When they were done chatting, Lady M said that she and Master were going into her bedroom to make love. I should be ready the moment that she called me, to enter and lick them both clean.
First however, Master needed to pee and she wanted to demonstrate the degree of control that she had over me. I followed her to where Master was sitting, still on the sofa. She had me get on my knees again and crawl forward. I was to beg again, only this time for the great honor of drinking his hot pee.
After a moment of degrading myself this way, he commanded me to open my mouth. Lady M wanted to actually see the piss flowing into my mouth, so she asked Master to keep the head of his cock an inch or two from my lips. After a pregnant pause, the stream of golden nectar shot from the head of his cock and straight down my throat. It was all I could do to drink it down without choking on it, but somehow I managed. As the stream lessened in intensity, I leaned forward slightly and swallowed the head of his penis. This way he wouldn't spill a drop and I would lap it all up and lick him clean.
Lady M laughed and called me "Toilet boy" and said how disgusting I was, but I could tell that she really enjoyed the show. She then had me lay flat on my back on the floor. She stood over me and slowly lowered her damp and hairy pussy until it was clamped over my mouth. Without a word she also began to pee. I eagerly swallowed every drop, savoring the taste and the humiliation; my little dick was once again rock hard.
After I licked her clean she stood up and went with Master into the bedroom.
It seemed like hours as they made love, but eventually she called me into the room. They were laying beside one another, flat on their backs. Master's large cock was still semi-erect and was curved over onto his thigh, glistening with her pussy juices and his cum. She commanded me to crawl up onto the bed and lick him clean. As before, I was very gentle since I didn't want to cause him any discomfort. I spent several minutes licking up and down the length of his shaft and sucking the remaining cum from the head of his cock as it still leaked out.
Amazingly, he once again became erect with the touch of my tongue and soon grabbed my head again and demanded that I suck him to another climax.
Since this was his third orgasm it took a long time to coax the cum from him and the amount was barely a third of his initial blast. Again I continued to suck and lick his now spent cock until he was completely clean.
During this entire episode Lady M was lying beside us and idly playing with her pussy. When Master was completely clean, she rolled over on top of me and firmly planted her wet and sloppy pussy over my mouth. She instructed me to reach my tongue as far up into her pussy as I could, so as to lick out every drop of Master's cum. She too became aroused again and continued to sit on my face, her gaping pussy lips covering my mouth's lips. After a while I could no longer taste Master cum; it was replaced by Lady M's slick pussy juices, the elixir of life. Eventually she too came again and shuddered as one last powerful orgasm shook through her body. She rolled off of me a spent a satisfied woman.
I was in heaven. The day had included every fantasy I had of being humiliated and degraded by serving both a man and a woman in the most intimate way possible. Lady M dismissed me saying that I had done well and that she would contact me soon. I could hardly wait!