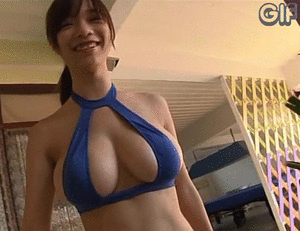 After my fun at the coffee shop with Fred and Peter, I drove Chloe and Rebecca to their friend Leah's house where my daughter was having a sleepover. Driving her there completely pantieless and with a very wet pussy was a real turn on.
I stayed and had a quick cup of coffee with Leah's mum, wondering what she would have thought of the fact that under my skirt my fanny was completely dripping wet, and I had been exposed to two of my older lovers not less than half an hour ago.
Once finished I drove back home and telephoned Tracey, my best friend, to tell her of the plans for that evening. She couldn't wait to have some more fun and meet a couple of my regular lovers and also some new men too.
I busied myself at home for the rest of the afternoon, and following a little nap, I was fresh and ready for the fun ahead.
Tracey arrived at 6 p.m. and we both get ready together.
She had chosen to wear a white mini dress, white wedge style high heels, and left both her bra and panties off. She had recently been to a tanning salon, so her toned legs and big tits looked stunning and contrasted beautifully with the white dress.
I had decided on dressing as slutty as I could.
Tracey laughed calling me a 'dirty tart.' as she watched me putting on my heavy makeup and then slipping into the outfit I had chosen.
It consisted of a black tiny mini skirt, white blouse with no bra underneath. A pair of black, spike heeled stilettos, with ankle straps around them, and a pair of black nylon seamed stockings, which were easily visible with the pelmet of a skirt I was wearing.
We had ordered a taxi to collect us at 7:30pm to take us to Fred's house.
Frank and Bill had joined the rest of the guys earlier in the afternoon for some pre-fun drinks.
I had received a text message from Bill telling me that all of the guys could not wait to meet Tracey, and those who had not met me were already being told what a sexy wife I was.
In all there were nine men at Fred's house.
These included my regular play friends Bill, Frank, Peter, Fred and Gary.
Along with these five were Graham, (a friend of Garys), a guy cold Hamish who was an old work colleague of Fred, and uncle and nephew (Reginald and Steven).
Both Tracey and myself were absolutely soaking wet at the thought of all this fun and in particular from having uncle and nephew to play with, who I knew had fucked a few women together before in the past.
The taxi arrived and the journey there only took about a quarter of an hour. We must have looked complete tarts getting into the car. Me with my stockings on show and Tracey all tanned legs and tits.
Once we arrived at Fred's we were welcomed in to meet all of the men.
They all complimented us on the way we looked, as I introduced Tracey to those who had not already met her. Graham, Steven and his Uncle Reg were soon chatting to us like we had known them for years. Reg in particular being a right charmer.
I was told I had the best legs he had ever seen and Tracey was complimented on her toned and tanned look as they told her that she was 'a blonde bombshell.'
We had some drinks to relax everybody, and then we all got to know each other even better by some more flirty and dirty chat.
Frank told everyone that my husband Mike was a great guy and a real good friend of both his and Bills.
I was asked if he knew where I was and told them all of course he did, and that I had messaged him earlier before Tracey and I had left our home, to tell him that I was on my way to 'meet several Gülsuyu Escort men for some fun and games.'
Steven was intrigued by this and for a short while Frank and I told them all how we had first met, of my teasing him and Bill and how our fun had progressed.
Frank delighted in telling them how much he enjoyed me 'sucking him off,' and how he and Bill loved 'fucking,' me.
Steven and Reg then confessed that they had shared the same woman on three separate occasions. All of these had happened whilst on holiday. Once with a prostitute and the other two times with young girls who Steven had picked up in bars. Reg was 62 years old and his nephew Steven was in his early 30s.
Tracey told them about how unhappy she had been in her marriage and that she and I had only recently started having fun as 'lesbians,' together, but that she had known I was a 'tart,' for years and we had often fucked in the same room or with the same guys or guys. I laughed back telling the guys if they thought I was a tart, then they hadn't seen anything yet as Tracey was even dirtier.
The chat continued for a little while and began to get a bit riskier and more sex orientated.
By now Tracey was sitting on a sofa in between Frank and Bill. I was on another sofa squashed between Steven and Reg.
Fred asked if everyone would want to watch a video to maybe get everyone in the mood. Both Tracy and I teasingly said that we would love to watch some 'hard fucking,' as we were sure the guys would like to watch us watching it, and maybe we could even put on a little show for them as we all did so.
Within a few minutes we were all settled and sat comfortably to start watching the DVD that the guys had chosen.
Tracey was still with Frank and Bill and I had Stephen, Reg and Graham for company.
The other guys were sat on the floor beside us or on chairs at our sides.
The action was soon underway on screen with a young British blonde girl being taken out dogging in a park.
Tracy was now having both legs rubbed by Frank and Bill, and this was the cue for Steven and his Uncle to follow suit with my stocking clad legs. Running their hands up my legs and leaving my stockings fully on display for everyone to see. I responded by rubbing their crotch areas, feeling their hard ons as I did so. Graham had now began openly feeling my tits.
It was obviously having an effect and a lot of the guys began to have bulges appear in jeans and trousers. The action on screen started to hot up, and the young blonde was now moving between a circle of guys sucking on them as the narrator told her to be a slut.
Tracey slowly began to open her legs allowing Frank and Bill to move their hands higher up. Pushing her mini dress right up, showing all her gorgeous legs off right up to her bald cunt.
I could see her wet slit and commented on the fact that she was looking rather moist.
She laughed saying about how I was probably the same, so I spread my legs hooking my left leg over Stephen to show Tracy and the guys that she was right.
"You dirty bitch, looks good enough to eat," she said.
Frank then said back to her, "If you think it's good enough to eat, why don't you show us!" This was the cue for Tracey and myself to put on a little lesbian show for the guys.
It started with Tracey and myself standing up and giving each other a small peck on the lips as we stood in the middle of the room. This was greeted with words of encouragement by all of the men for us to start kissing in earnest. As we Escort Gülsuyu were being watched and encircled by all the guys Tracey and myself began too heavy pet as we both began getting quite worked up. My hands strayed to the front of her tiny dress and I started rubbing her massive tits, as she began to feel my ass up underneath my tiny skirt.
By now our mouths were wide open and we were locked in a heavy deep French Kiss. Tracey was snaking her tongue right down my throat and I was eagerly responding similarly, as her hands roamed from my ass to my wet cunny. I had slowly lowered her dress so that both her big tits where now fully out. All of the guys were watching us and encouraging us to get to work on each other even harder.
I could hear them telling Tracey to, 'get a finger up the fucking slut,' and I was equally being encouraged to, 'get the dirty bitches tits out for us all to see.'
As we broke off our wet kiss I lowered my head and began to suck Tracey's right tit. Her nipples were rock hard and she moaned as I began to flick my tongue around the solid nipple and then took the tit into my mouth and began to suck quite hard and loudly. My fanny was now stretching wider as she had dipped three fingers into my cunt as I stood and spread my legs wide open, my skirt hoisted higher up to allow access.
We continued this for a couple of minutes. Tracey finger bashing me as I sucked alternately and chewed on her big tits.
We were then asked to perform a sixty-nine in front of the men.
Tracey's dress had been completely removed leaving my big, buxom, blonde friend completely naked except for her wedge high heels. My blouse was taken off as was my tiny mini skirt. Leaving me completely naked save for my stockings and my spiked, slut high heels.
Tracey lay on the floor with her head facing the TV screen that was still playing the porno DVD.
I instinctively lay on top facing the opposite direction presenting my ass and my pussy to my friend. Most of the guys had began to strip their clothes off too, obviously realising that the hot action was about to start.
As I positioned myself over my friend, her hands came up and parted my legs pulling my pussy towards her hot mouth. I felt her hot breath over my puffy lips and then the sensation of her wet tongue licking and lapping at my clit. I moaned in delight as her tongue circled my rock hard clitoris telling her to, "lick my fucking wet fanny."
I then dipped my head down and began to lick in gentle rhythmical strokes around her wet pussy lips. Tracey's labia parted quite easily as she was soaking wet and I then began to gently poke my tongue in and out of my friends wide open fanny hole.
In between licking and chewing at my friend's wet quim, I looked up to see several of the men with their cocks in their hands slowly working on themselves. All where now naked and had their hard cocks in hand, tugging and stroking for our pleasure.
Tracey was now really going hard on my clit, and at the same time she had placed a couple of fingers up my dripping pussy. Frank and Bill were telling us it was an absolutely beautiful sight to see us going at each other like this. I lifted my head up with trails of Tracey's pussy juice running down my chin to look at my older lovers and smile.
"She tastes utterly delicious," I told them.
In between the muffled sounds coming from Tracey I could make out her saying that I also tasted lovely. We continued our 69 for a few minutes really working each other hard and getting each other's Gülsuyu Escort Bayan pussies even wider and wetter as all the guys commented on as they stroked off.
I had three fingers up Tracey's wet fanny as I continued to lick her rock hard clit. Her juice was coating my face and I could tell she was getting close to orgasm.
"Go on Anna bring me off you dirty fucker," she said in between her licks at my own pussy.
I Began to bash my fingers in and out her creaming fanny harder, as she began to writhe and buck against my face. Within a matter of seconds her juices were pouring all over me as she climaxed.
I could hear some of the guys telling Tracey to cum off all over my face and urging me to, "Bring off the blonde slut." Once Tracey's climax was over it was my turn for my first orgasm of the night.
We broke off our sixty-nine and on standing up we again kissed.
This time Tracey sampling her own fanny juice as we tongued each other. As we snogged the guys had their hands all over our bodies. Feeling our legs, arses, tits and pussies.
I was then placed in the middle of the room, and sat in a chair with my legs spread wide as Tracey knelt in front of me and began to lick me out to bring me to my orgasm.
Sitting upright with my heels dug into the floor, and Tracy furiously working several fingers in and out my sopping wet gash, whilst she licked my clit had me cumming in no time at all. I watched as all of the guys had huge hard ons, with many of them showing delicious signs of wetness from pre-cum.
On screen the DVD was still playing, and now a big titted brunette was being gang fucked in a car park. I knew that soon Tracey and myself would have several men fucking and sucking with us just like the woman on screen.
Tracey's fingers and tongue brought me off as I ordered my friend to, "Finger fuck my wet, married cunt hard."
My juice began spurting out my fuckhole and sprayed my friend's face and also sprayed my black nylon stockings.
At my right hand side I could see Graham fisting his cock quite hard.
Most of the other guys had stopped wanking or had slowed down, but he was really going for it.
He rapidly moved to my side and told me he had to cum.
With Tracy still in between my legs, Graham began to spunk up. His thick, stubby cock shot his first creamy, white spurt right at my face. His second spurt landed on my neck and tits. The third was directed directly at my face again, landing plumb on my nose, and his final spurts were redirected towards Tracey.
The other guys were telling him to 'spunk all over the slags,' and 'cover the fucking dirty bitches.'
His thick, white cum was dripping down the side of my face and down onto my tits and then onto my belly. As I looked down to see Tracey's nose and forehead had been similarly splattered by this chubby guy. She looked fucking awesome.
He groaned with one final drip, which landed on my stocking on my right leg.
I instinctively pulled him towards me, opening my mouth and fed his cock into it so I could suck him clean. His stubby cock easily filled my whole mouth as I took him deep into my throat and felt his balls resting against my chin. I sucked hard. He then withdrew and I licked around his balls to savour the last slivers of his jizz.
He stood back telling me I was an, 'amazing cocksucker,' and that he just couldn't help himself.
A couple of the guys said they hoped he wasn't spent, but he told them not to worry as he was sure he would have another one or two loads for us later on.
Tracey and I then again kissed. This time licking and slurping Grahams spunk from each other's faces and tits, savouring his salty semen, as we again performed for our eager studs.
Once most of Graham cum had been licked and eaten by us both it was time for some serious fucking to start.