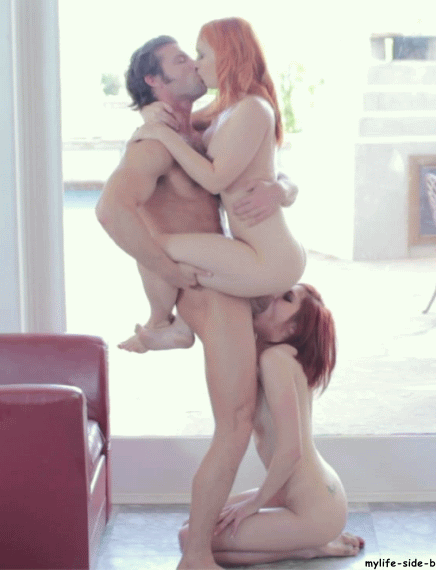 Tasha's Webcam Show Ch 2
Tasha continue's her webcam show, with an unexpected surprise from her new lover Bullet.
It's been two weeks since my last live webcam show, where I ended up getting fucked by my dog Bullet and sucking my little brother C.J's cock live on webcam.
With everything happening so fast, I didn't realize how much my life had changed after that night.
I was no longer known for shaking my ass and masturbating for my webcam fans, I was now the black girl who not only likes doggy cock, but I also engaged in incest with my younger brother.
I felt a bit humiliated in the beginning, for doing such nasty things while a bunch of strangers watched online. But once I realized how much I enjoyed fucking my dog and sucking my brother's cock, I began to relax. Not to mention all of the money my freaky show generated that night.
Who knew that black bestiality and incest would be such a turn-on for so many people? But after raking in $5600.00 that night, I knew that I had found my nitch!
I lied to my brother, telling him I only made $1500.00 that night. So his cut was only $750.00. But he no longer cared about the money. He was more interested in getting his young cock sucked again.
"Come on Ta-Ta, suck me off again," says C.J. as he stroke his big cock over his shorts.
"Who says I ever intended on sucking your big cock again? It sure as hell wasn't me!" I shot back. Knowing that I fantasized about sucking his cock again. But he doesn't need to know that.
I could tell that C.J. was up to something when he walked into my bedroom and locked the door. I looked over at him as he hopped onto my bed with me.
"What do you want C.J.?"
I say as I shoot him an evil look.
"First of all, lose the fucking attitude. Secondly, you still need for me to keep your little secret, don't you? Plus, today is my birthday. So come on sis. Hook a brotha up!"
"FUCK" I shout out loud, for forgetting that this little punk was blackmailing me.
"Okay, calm down you little shit! We can work out an agreement. Yes, I need for you to keep your big mouth shut, and no I don't want mom and dad to find out about me and Bullet. But I'm sure you wouldn't want for me to tell them that you made me suck your cock either."
"No, I don't"
"Good. Now that we've got that out of the way, let us get down to business."
I began to pace back and forth, trying to come up with a hot idea for tonight's show. It wasn't long before I came up with the perfect theme for my freaky fans.
I hopped back onto my bed next to C.J, to tell him what I had planned.
"Since today is your birthday, I'm going to make you my guest of honor for tonight's show."
"Fuck, yeah"
"I thought you might like that."
————————————————————————
After informing my brother C.J. about my plans for tonight's show, I took Bullet to the backyard and gave him a good bath. Making sure to scrub his big doggy Sancaktepe Escort cock really good.
I wasn't sure of what I was going to do with Bullet during tonight's show, but the thought of sucking Bullet's big doggy cock was making my pussy wetter than ever before.
So that night after my parent's left, I went out to the backyard to smoke a blunt with C.J., then I started to get dressed. Since tonight's show was going to be special, I decided to wear something extra sexy for my fans.
Instead of wearing my normal t-shirt and booty-shorts, I wore my black leather mini skirt, with the matching leather v-neck top that really showed off my amazing tits.
After turning on my music and setting up my camera, I heard C.J. entering my bedroom. "Okay birthday boy, have a seat" As I pointed to the chair I had placed in front of the camera.
I was searching through my phone for my playlist, when I felt my dog Bullet brushing up against my leg, eagerly waiting to bury his big doggy cock into my hot pussy again.
"Calm down boy, you'll get your chance," I say as I pat him on his furry head.
It was showtime! So with the music blasting (When We – by Tank) and my brother C.J. sitting down in a chair, patiently waiting for his birthday surprise. I slowly make my way in front of the camera and begin to give my brother C.J. his first ever lapdance.
I was so high and so turned on, that my pussy were juices already flowing.
As I gyrated my hips and ass on C.J's raging boner, I could feel my little brothers breathe on my neck, making me even hotter. So, when he began to kiss the back of my neck while squeezing my tits through my top, I couldn't help but let out a moan.
"Oooohhhhh, Goddammit C.J!"
I say, as I bite my lower lip and begin to play with my hot snatch.
I was so turned on that I didn't realize that C.J. had now picked me up and thrown me onto the bed.
"I'm about to suck on your juicy clit Ta-Ta!"
Say's C.J. as he slowly removed my skirt and my top, leaving me totally naked, and at his mercy.
I watched as my little brother C.J. undressed, letting his thick 9-inch black dick rest on his leg, with lots of precum oozing from the tip. As much as I wanted to suck my little brother's cock again, I wasn't about to pass up the chance of getting my pussy eaten. So, I just laid back and let it happen.
I could tell he was no amateur pussy eater because he knew exactly what he was doing. Unlike most young boys his age, who can barely find your clit. C.J. took his time.
First, he took his time and kissed all around my pussy, before gently blowing on my throbbing clit, then sticking out his tongue and licking me from my asshole, to the top of my clit, all in one motion.
"Oh shit C.J. don't stop! Eat my pussy you sexy motherfucker!"
As C.J. continued to suck on my clit while shoving two fingers into my pussy. I began to pound my fists into the bed, as a multitude of orgasms ripped through my body.
"Oh my God, Escort Sancaktepe C.J. please don't stop!"
After sucking on my pussy and bringing me to multiple screaming orgasms, C.J. finally took off his t-shirt, showing off his chiseled chest and 6-pack abs.
As he climbs on top of me and starts kissing me while stroking his big cock.
"Do you want this big cock Ta-Ta?"
He says while looking me in the eyes.
"Maybe"
I shoot back. Trying to let my little brother know that I'm still in charge.
"Don't act like you didn't enjoy sucking my dick the other day"
He says with a cocky smirk upon his face, as he slides two fingers into my dripping snatch. Bringing me close to having another orgasm.
"Oh shit, give me that dick baby"
I say as I slide down underneath my brother's hanging cock.
With my brother still fingering my twat, I began licking the underside of his cock, all the way down to his huge swinging balls.
"Oh, goddamn! I knew you wanted that dick! Put that dick in your mouth, Ta-Ta!"
And I did. Before licking the tip one last time, then taking all 9-inches down my throat.
I felt like such a nasty bitch, knowing that thousands of strangers were watching my little brother turn me out.
But that was only the beginning. Because what happened next, was about to take things to a whole other level.
With my brother sliding his cock in and out of my mouth, while he was squeezing my tits, my dog Bullet decided it was time for him to get involved.
Soon I felt Bullet's rough tongue lapping at my clit, causing me to take even more of C.J's cock down my throat.
I was in pure heaven with my dog happily licking my cunt, while getting T-bagged by my brother.
I know my fans had to be enjoying tonight's show. Because I was getting even more turned on, knowing that we were being watched by total strangers.
After Bullet had licked me to multiple orgasn's, C.J. thought that it would be a good idea if he and Bullet switched places.
I was kind of nervous at first. But the more I thought about sucking Bullet's big doggy cock, the hornier I got. Soon, I was eager to suck my dog's cock. I patted the bed a few times, as Bullet hopped up onto the bed, with his big cock already out of its sheath and swinging between his legs.
It didn't take long for Bullet to figure out what was going on. Because before I knew it, he had made his way over to me and lifted his furry paws up on the headboard above me, before inserting his slimy doggy cock into my throat.
Within a few seconds, my dog Bullet was rapidly face-fucking me with his cock. Letting the head of his long slimy doggy dick hit the back of my throat, while his fury tail wagged across my sensitive nipples, causing me to shiver and quiver in ecstasy.
As I began to gag on Bullet's cock, I could feel my brother C.J. lifting my butt off the bed, then placing a pillow underneath me, before rubbing lube onto my asshole, then inserting my favorite Sancaktepe escort Bayan 12-inch black dildo into my puckered asshole, while gently rubbing my clit.
I'm an anal lover, so I began to bounce my ass up and down with each stroke, trying to take more of my dildo into my ass, as I continued to suck my dog's cock.
Then, without any warning, Bullet's cock suddenly erupted. Sending Bullet's doggy cum straight down my throat. He must've saved that load for a while. Because no matter how much I sucked and swallowed, he just continued to skeet hot doggy jizz down my hatch.
To my surprise, Bullet's cock was still hard when he finally pulled it from my mouth and sat down next to the bed.
Meanwhile, C.J. was slowly removing my huge dildo from my asshole, which made a loud pop sound as he pulled it out.
We both stared in amazement at the puddle of my pussy juices that had managed to soak the middle of my mattress.
I was just starting to catch my breath when C.J. hopped on top of me and started kissing me passionately. I figured he wouldn't kiss me, knowing that Bullet just unloading a shit load of cum in my mouth. But he continued to kiss, bite, and suck all over my lips, before flipping me over and lowering my dripping snatch onto his rock hard cock.
His 9-inch cock wasn't quite as big as Bullet's massive 10-inch doggy cock, but it still took me a few strokes to get acclimated to his size.
He went back to kissing as I bounced my ass up and down on his huge cock. Soon I was cumming and cumming hard.
"Holy shit C.J. you're gonna make me cum! I'm gonna fucking CUM!"
As I was cumming on my brother's cock, I felt C.J. tap the bed twice, making Bullet hope onto the bed, and before I knew it Bullet once again had his paws on my back trying to mount me. Only this time he entered my ass.
And in one long, deep stroke all 10-inches of Bullet's doggy cock went straight up my ass. Causing me to break my kiss with my brother and grip his shoulders hard and scream
"Oh my God, you sick motherfucker! You made him fuck my ass! This is soooo fucking nasty! Soooo fucking nasty, C.J."
But C.J. just smiled and plowed my pussy, while my dog Bullet was balls deep in my ass.
With Bullet doggy cock deep in my ass, my brother C.J's cock began to press against my g-spot, making me squirt all over him with each stroke.
"Fuck…fuck…FUCK I'm cumming!!!!"
I could feel C.J. reaching up and spreading my ass cheeks, allowing for Bullet's big cock to go even deeper into my bowels.
"Holy shit, Ta-Ta. I can feel it! I can feel Bullet's cock rubbing against mine! I'm gonna cum! I'm gonna fucking cum! Aaarggggghhhh!!!!
And as my brother pumped his load into my cunt, I felt the knot at the base of Bullet's cock making its way into my gaping asshole.
"Oh no, that's too much! He's too fucking big! Make him stop C.J.! Make him stop!
Then I felt Bullet's cock explode deep inside my bowels.
As Bullet's doggy cum was spraying my insides, I noticed that C.J. had a frightened look on his face. I figured that some of Bullet's cum must've dripped on him. But once I heard my father's voice say.
"What the hell is going on in here?"
I knew we were in for a long night.
To be continued….