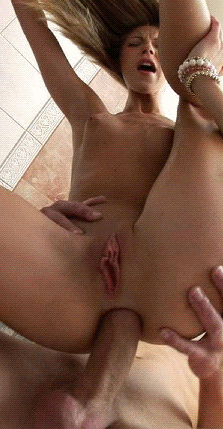 "Mr. Williams wants to meet with you at 1:30 in his office," the secretary said.
"Alright, thank you for letting me know," Shaun said, as his heart raced. Shaun was an all-conference track star at his university in Houston, TX. He was also a star student with a perfect grade-point-average in the business major. He had worked hard to land the coveted summer intern spot at Brewster-Keagan's main office in New York City. Shaun had spent most of the summer learning about mergers and acquisitions as well as attempting to network with the higher-up's in the company and secure a permanent position for after graduation. The head of the firm, Paul Williams, had a reputation for being strict and demanding, especially with interns. Shaun had heard horror stories of interns being dismissed from the internship for sub-par performance. Naturally, he was nervous when Mr. Williams called him into his office that Friday to speak with him. At 1:30, he took a deep breath and walked into Mr. Williams' office for the meeting.
"I think you've done an outstanding job so far, Shaun. And I'm a pretty hard man to impress. You're professional and you work hard, come early, leave late, and ask for help when you need it. You'll be a great addition to the firm once you graduate from college."
Shaun listened excitedly as his boss rattled off praise after praise of his summer internship performance. "Thank you, Mr. Williams. I've had a great experience working with you and learning from the other analysts."
His boss then smirked and sat back and said, "With how busy it's been in the office today, I forgot to have lunch. Let's go to Dorsia's." They walked four blocks to the fancy restaurant that apparently attracted all the Wall Street big wigs. After they ate, Mr. Williams said he had a proposition. "I'm flying to Houston next Thursday to meet with a client. Why don't you come with me? It will give you a chance to see a different side of the field. You go to school in Houston, so I assume you're fairly familiar with the city."
Shaun replied, "Yes, sir. Thank you for the opportunity."
The next week, Shaun and Mr. Williams flew to Houston first class. A driver took us to the exclusive Hotel Zaza in the Museum District. Mr. Williams had booked the "Bella Vita Suite." The hotel room was the size of a penthouse with two bedrooms with a king-size bed in each room, two bathrooms, and a kitchenette.
Mr. Williams was able to secure the deal with the client that Friday, and they returned to the hotel in the afternoon to relax. "Let's celebrate tonight!" he exclaimed.
"What did you have in mind?" the intern asked.
"We can grab drinks and go to a strip club if you're up for it."
"Sounds like a plan," Shaun said, laughing.
Shaun went to his room and took a long shower. Once finished, he dried off and studied his body in the mirror. Standing at 6-1, 175 lbs. with muscular arms, a v-shaped chest, six-pack abs, and thick, toned thighs, the 21-year-old was quite the physical specimen. The icing on the cake were his thick chocolate lips, perfect white teeth and hazel eyes. His most jaw-dropping feature, however, was his ass. It jutted out from his athletic frame like two round bowling balls. It honestly looked like one of those ancient Greek sculptures. He had a reputation with women for being a gifted lover, but few knew about his escapades with other men. Shaun liked women, but he *loved* men, especially older men. Seeing grown men salivate and lose their minds over his ass gave him an indescribable sexual thrill. His lovers included a married neighbor, the manager of a local restaurant, and the head coach of a rival high school. Those stories, however, are for another day. Suffice to say, he was the perfect power bottom. His oral skills were equally exceptional, and there was no dick too large for him to deepthroat. Due to his star athlete status, Shaun kept this part of his life a secret, and none of his close friends or family knew. Since moving to Houston for college, he had not had any time to indulge in his craving between practice and classes. Outside of the occasional one night stands with girls after parties, his sex life had been relatively boring in college. He yearned to have all his holes filled again but did not have any time to meet anyone. He was so man horny that his balls ached. His sex life was reduced to masturbating 2-3 times per week and pleasuring himself with one of his many 10-inch dildos. "I really need some dick right now," he muttered. He massaged Cocoa Butter all over his body, with extra attention paid to his mountainous glutes and firm pecs. Despite being more in the mood for dick, he was excited to de-stress and go out for drinks with his boss. To be honest, Shaun had developed a secret crush on his boss.
At 45 years, Paul Williams was still extremely handsome and fit. He was 6-3 with brown hair, brown eyes, broad shoulders, toned arms, and a handsome face with a strong jawline. The young CEO had the güvenilir bahis picture perfect resume: B.A. from Yale, M.B.A. from Harvard Business School, 10 years working as an analyst at Goldman Sachs before quickly rising the ranks of Brewster-Keagan. He was married to his college sweetheart, Courtney, and their only son was a 20-year-old sophomore at Yale following in his father's footsteps. Life was perfect. He had really taken an interest in the new young intern. Shaun reminded him so much of himself during those days – upwardly mobile and striving to better himself each day. He hoped to offer him a job at the firm once he graduated. Truth be told, the trip to Houston was for both business and pleasure. Work had been so busy that he had not spent more than a few hrs at home each night. He had not had sex in over two months, and he was incredibly horny. He was looking forward to unwinding a bit before returning to New York for work.
Shaun and Paul went to a few bars in downtown Houston. It was interesting watching the normally serious boss in a less professional setting. Mr. Williams seemed much more relaxed, and they talked about a number of different topics over the course of the evening – from sports to working out to the different types of women in New York. After about 2 hours, both were feeling pretty buzzed. "Still up for the strip club?" Paul asked. "Let's go!" They arrived to the strip club and paid the absurd entrance fee. After a few hrs of overpriced drinks and uninspired lap dances, they decided to head back to the hotel.
When they returned to the hotel, Paul settled on the couch, and Shaun changed into a t-shirt and gym shorts. He went back to the living room to join his boss on the couch. They laughed as they discussed the evening.
"That stripper couldn't dance for shit," Mr. Williams said, "I bet you could dance better."
"And I wouldn't charge $40 per song!" Shaun responded.
Mr. Williams started shaking with laughter, and Shaun soon joined in. Both were still very drunk. Shaun stood up and started playing club music from his phone. He started imitating the stripper's rigid dance moves. Paul pulled out a few $20 bills from his wallet and started tossing them towards the intern's feet. "Do you want a dance, sir?" Shaun asked.
By this time, Mr. Williams was doubled over in laughter. "Yeah, I want a dance. But what comes with it?"
"Depends how much you're willing to offer."
Paul smirked, "Well first, you have to show me what you're offering."
Shaun removed his shirt, as they both laughed uncontrollably.
"Wow, you are ripped," Paul said as he observed Shaun's muscular body.
"You haven't even seen the best part yet," Shaun replied quietly.
The intern started pulling his shorts down, and the boss tossed a few more bills at his feet. Once out of his shorts, Shaun turned around and started moving his hips. Paul's heart nearly exploded. The young man's ass was a thing of beauty. The Calvin Klein boxers hugged both meaty, juicy, firm cheeks of his ass tightly. He had never seen a thicker, juicier ass in a man or woman. Paul had been straight his entire life, but he couldn't even deny his feelings as his dick hardened in response to Shaun's titanic ass.
Shaun noticed that Paul had stopped laughing and nervously asked, "Everything ok, sir?"
"Yeah, yeah, just bored. I thought you were supposed to be the best stripper in the business. You haven't shown me anything yet!"
Shaun relaxed and really started moving his hips and bouncing his ass. He slowly backed up closer and closer to his boss.
In his mind, Paul rationalized what was happening. "We're both drunk. There's no harm in music and dancing. I should just relax and enjoy. This doesn't make me gay" he thought.
"Ready for that dance?" Shaun asked.
"You've kept me waiting all this time. May as well get started."
Shaun's heart raced. Was his boss really into this? Were they still kidding around?
"Alright. Since you've been so nice and patient, I'll let you touch" he said with a wink. He took a deep breath, turned around, and, facing his boss, straddled his lap. He began to grind his muscular ass into his boss's lap.
Paul's sat motionless, unsure of what to do. Had their little game gone too far? His cock was fully erect now and slid pressed into his intern's juicy ass. It took all his power to suppress a moan.
Shaun leaned forward and whispered into his ear, "I thought I said you could touch me. Here, let me help you." He guided Paul's hands to his mountainous ass. As if on cue, he squeezed.
"Fuck, baby, I can feel your dick. It's huge. I might let you play with me a little more. I won't tell anybody." Shaun said. The music was still playing, but it had long been forgotten as both men were intently focused on each other. Shaun continued to grind on Paul's clothed cock, and Paul continued to grope Shaun's bubble butt.
"Are you having a good time, daddy?"
"Yeah," güvenilir bahis siteleri Paul whispered slowly.
"Do you want to know what else comes with the dance?"
"What's that?"
"You're grabbing it right now."
"You do this for every guy you dance for?"
"No, just the handsome ones. And as hard as this dick feels, I think you're ready for more."
Paul gulped and said, "Maybe I am."
Shaun replied, "Well let me see what I'm working with."
He stood up and stepped back. Paul sat silently as his intern removed his pants followed by his boxers. His cock flopped out. Shaun's mouth watered as he stared at his boss's cock: it was 9 inches, thick, veiny, and rock-hard. Shaun moved so that he was on his knees between Paul's legs. He slowly, methodically kissed Paul's inner thighs in a trail towards his cock. Before reaching the prize, he licked and sucked on his balls, one at a time, savoring the salty taste. He then licked his way up his large cock to the head.
"Tell me what you want," Shaun commanded with an evil smile.
When Paul didn't respond, Shaun tilted his head forward and swallowed his dick almost to the root.
Paul moaned, "Oh fuck!" as Shaun twirled his tongue around his cock and took more and more of him into his mouth. He bobbed his head up and down, and soon had his full length in his mouth.
"Fuck….don't….stop….feels…sooo..good."
His eyes met Shaun's as he watched his thick lips inhale his cock while his expert tongue continued to work him. Shaun suddenly stopped sucking his boss and rose to his feet.
"Let's take this fun to the bedroom."
As if possessed, Paul stood up and followed Shaun to his room. Once inside, Paul sat on the bed while Shaun stripped out of his boxers. He grabbed a bottle of lube from his suitcase and started generously applying it to his asshole and to Paul's cock. Shaun then crawled onto the bed and got on all four's. He seductively twerked his ass at his boss. Amazingly, he could flex and twerk one gargantuan cheek at a time.
Glancing over his shoulder, he asked, "What are you waiting for?" Needing no further encouragement, Paul took off his shirt and crawled forward. He aimed his cock at Shaun's hairless, round hole. It slid in with little resistance, and they both moaned in unison.
"Oh, daddy…"
Paul's cock quickly disappeared between the huge cheeks. He started slowly at first but quickly worked himself into a rhythm.
"Ohh yesss! Fuck me, Paul! Spank my big ass!"
Paul slapped his intern's ass, which caused him to moan once again. Shaun started pushing his ass back into Paul, matching his thrusts. Paul stopped moving as Shaun began twerking his ass on his cock. His eyes rolled back into his head, as his hot intern's ass completely swallowed his dick.
After about 10 minutes, Shaun said, "Let's try something else."
He lied on his back and spread his toned legs apart. They started fucking missionary style. Paul was in awe at how tight Shaun's hole was and how he could take his entire length. Shaun wrapped his tree trunk-thighs around Paul's waist and pulled him down into him. Paul really started pounding Shaun.
"Oh! Yes, daddy! Fuck! Don't stop! Keep fucking me! I love your big cock! Fuck me like a slut! Ohhh."
Their faces were now just inches apart. Shaun put his hands behind Paul's head and pulled him into a passionate kiss. His big lips smacked into Paul's as they made out. Shaun shoved his tongue into Paul's mouth, and their tongues immediately started dueling. Cheeks hollowed, they continued passionately French kissing as Paul continued to fuck Shaun.
The boss began to feel the pressure build at the base of his cock. "Oh fuck! I'm about to cum."
Shaun said, breathlessly, "I want it all in my mouth."
Paul pulled out of Shaun and aimed his dick at his mouth as he began to cum uncontrollably. Jets of thick, hot cum sprayed from his dick for about 30 seconds, completely filling Shaun's mouth. The intern smiled, savored the cum, and swallowed it all without spilling a drop. Paul, now sweating and out of breath, fell back into the bed. Shaun joined him.
Paul, now regaining his wits and beginning to sober up, started thinking. What the hell have I just done? I just fucked my intern the ass, and I enjoyed it. Am I gay?
Before his mental warfare could continue, Shaun straddled him and started twerking again.
"We're not finished yet."
Paul looked in the mirror in front of the bed. Watching his intern's large, firm, chocolate ass clenching, flexing, and grinding into him was enough to get him hard again. Shaun rubbed more lube onto his dick and mounted his boss. Paul lustily watched again as his cock disappeared into Shaun's sexy hole. He glanced at the mirror again, as Shaun's jiggled as it rose and fell on his cock. Paul ran his hands over Shaun's toned arms, chest, and pecs.
"Fuck….so….sexy"
Shaun leaned forward and, with iddaa siteleri his lips near Paul's ear, said, "This booty is all your's." He then stuck his tongue in Paul's ear, causing him to moan. He kissed Paul's chest and sucked on his neck. This sent Paul over the edge, and he began cumming inside Shaun's ass just as Shaun came on Paul's stomach and chest. Shaun greedily licked the cum from Paul's body and swallowed it again. Completely spent, Paul collapsed into the bed and quickly fell asleep.
The next morning, Paul woke up with a bad hangover. He sat up and was going to go make a cup of coffee in the kitchen when he noticed a cup of hot coffee on the night stand. Rubbing his eyes, he took the cup and started to drink. He rubbed his eyes. "What happened last night?" he thought. His mind was foggy. He walked to the bathroom and turned on the lights. His eyes widened as he looked at his reflection. There was dried cum all over his stomach and chest. The prior nights events all rushed into his head at once. Shaking his head, he brushed his teeth and took a hot shower. Feeling slightly more refreshed, he tied a towel and returned to the bedroom. He left Shaun's bedroom and as he was walking through the living room on the way to his own room, he noticed Shaun sitting on the couch. He had showered and was clad in a white bathrobe.
"Good morning, Mr. Williams."
"Good morning, Shaun." Paul said.
They stared at each other quietly for a few moments, unsure of what to say. To cut the tension, Shaun smiled and said, "You look like you could use another cup of coffee."
Paul laughed and replied, "That sounds great right now." Shaun went to the kitchen to pour another cup of coffee. Paul went to his room and was in the middle of deciding what to wear for the day when Shaun entered with the coffee.
Shaun sighed and said, "Don't worry. This will all stay between us."
Paul exhaled and responded, "Thank you."
Shaun smiled and said, "Besides, we were both really drunk. Just got caught up in the moment. Right?"
"Right."
Shaun placed the coffee on the dresser and turned to leave. Paul stepped forward and lightly grabbed his arm. "Shaun, thanks again."
"For what?"
"For being a great intern. I really have enjoyed working with you, and I'm looking forward to us continuing to work together."
Shaun grinned again, "Me too." Shaun sat down on the bed. "I'm so hungover. I think I'll just relax in the room for a while" As he stood up to leave, his robe fell to the floor. He bent to pick up the robe, and Paul marveled at the delicious, curvy, muscular ass of his intern.
"How can any man have an ass that perfect?" He wondered. Shaun quickly retied his robe and left the room.
The remainder of the day passed uneventfully. Paul spoke to his wife on the phone for an hour. Shaun slept for about 9 hours. They both eventually recovered and decided not to go out that night. The two ate at a restaurant in the hotel and went back to their room. When they got back to the room, Shaun asked, "What time is the flight tomorrow?"
"7:30am, but we'll leave the hotel around 5:00"
"Alright, well I'll see you in the morning, Mr. Williams. Thanks again for a great trip."
"Yeah, see you in the morning."
Shaun walked to his room. Paul sat on the couch flipping through TV channels mindlessly. He noticed that Shaun had forgotten his laptop on the couch. He picked it up and knocked on Shaun's door.
"Hey, Shaun. You left your laptop on the couch."
"Aw, ok, you can come in!" Paul entered the room and set Shaun's laptop on the stand. Shaun was bent over, folding his clothes into his suitcase. He was shirtless and clad only in gym shorts. To Paul's dismay, Shaun was also wearing a black thong that was clearly visible bisecting the firm cheeks of his ass. Paul walked over to him.
"Do you need any help packing?"
"No, I'm almost finished," Shaun responded. Paul stood silently, unsure of what to do. Shaun eventually rose and asked, "Did you need something?"
Paul remained silent.
Shaun grinned and said, "Looks like we might have another sleepover."
Paul stood with his back against the wall. Shaun said, "Well, I'm going to get more comfortable." He pulled his shorts and thong down. He turned around and bet over to pull the bedsheets. His ass inadvertently grazed Paul's crotch. Paul let out a moan, and that was all the encouragement Shaun needed. He began grinding his ass into Paul, twerking on him better than any girl in the club. After a minute or so, he stopped and turned to face Paul. Before his boss could say anything, Shaun crushed his lips against his. Tongues dueled and cheeks hollowed as they made out like teenagers. Paul's hands quickly fell to their now-familiar place on Shaun's ass.
Shaun said, "I want you to nail me to the fucking bed this time. Be rough with me." Paul nodded his head, and the boss and intern collapsed into bed for another intense lovemaking session.
***Thank you for reading! This is my first submission on the site. I hope you enjoyed the story. I can publish more stories with these characters if the response is positive. Any feedback is appreciated!***