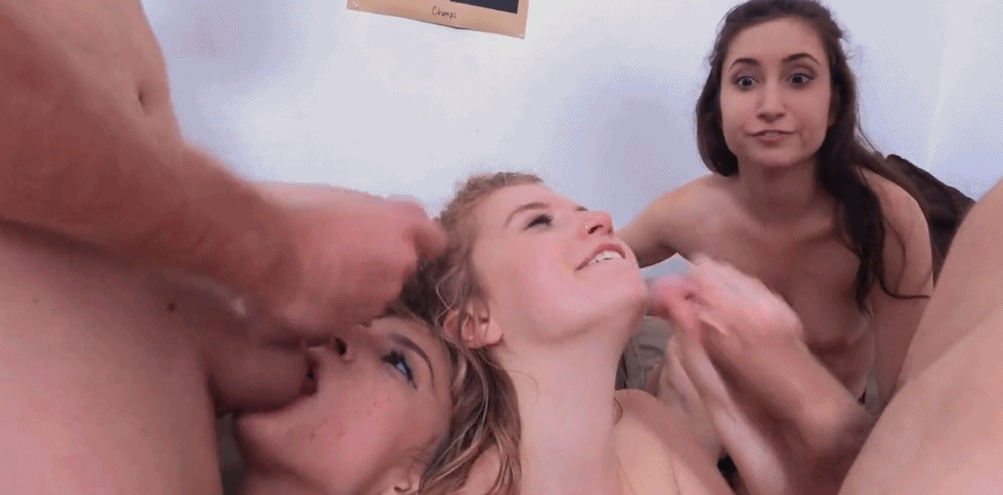 I arrived home early, not expecting anyone to be home. I planned to spend some time surfing the web, looking to find images that reminded me of my cute eighteen year old daughter, Jojo, in various states of undress. It was beginning to become an obsession with me. I had begun to have these thoughts about my daughter about six months ago, just after her eighteenth birthday. She had started to really develop and had begun to blossom as a woman, instead of being my little girl. Her slender frame had filled out in all the right places and she had a body to die for. About 5'7″, long light auburn hair and a tanned complexion. Her legs were fantastically long and topped by a perfect peachy ass. Her breasts had grown to a 34 b and I could tell from her tight tee shirts that she had nice sized nipples.
Since she had turned eighteen, she had become more active in the dating game, something she had not really been into too much before due to her schooling. She had done really well at school and was getting ready to go off to university in the next few months. All summer long she had been going to parties and meeting her friends and generally enjoying her self.
I made myself a cup of coffee and looked at the mail. My wife would not be home until evening totally exhausted as usual because she worked for a large financial corporation.
I entered my study, which was my private space. The place I could dream and let the world pass me by. My wife never entered my domain. In fact she never entered anywhere much lately at all let alone allowing me to enter her. As she was always to busy with her corporate friends, was working late or the old cliché; she had a headache. I turned my computer on, sat in my large brown chair and waited.
The computer sprang into life. I clicked on the history button and found my favourite site. I entered my password and began to review the pretty girls staring back at me, some had small pretty breasts and some had breasts that reminded me of Jojo: large, firm and well rounded with nipples like brown silk.
I could feel my cock begin to push against my trousers, wanting to enter in to the spirit of things. Without hesitation I undid my fly and pulled my member out of my trousers. I began to rub up and down the shaft, making my cock harder all the time, while looking at the pictures on the screen.
The picture in my mind was of Jojo standing in front of me feeling herself, touching her titties, moving her hands up and down her body. Her hand moving down towards her tight little crack between her legs.
As I pictured this in my mind I began to pull harder on my cock, feeling the thickness of my shaft, wanting to pump my cum out into the open. My eyes were tight shut as my hand moved faster and faster, then like a fountain, Bakırköy Escort I shot my load all over my hand. The thick cum dripping down my fingers warm and wet.
I was thinking about Jojo, wanking her own tight little pussy. Her juices trickling down her legs, seeing her writhe about, arching her back and cumming at the same moment I had.
As I opened my eyes I realised that I was in a mess. Cum was all over my hands and my trousers. I reached for some tissue to wipe myself clean but there wasn't enough. I stood up and pushed my still semi hard cock back into my pants and walked over to the door, I realised that I had left the computer switched on to the site of the young girls but thought no problem, as nobody was at home but me, but shut the door instinctively.
I headed for the bathroom, opened the door and walked in. In front of me was the overflowing laundry basket which my wife had neglected for the past several days. Lying on top of the dirty washing lay a small pair of white lace panties. I picked them up and looked at the gusset. Jojo had been on a date last night and there were several stains. I rubbed the panties with my finger and held them to my face. As I inhaled the sweet smell of her pussy, a sudden excitement grew in me. I had to find more of this. I trawled through the basket finding all the panties I could. I separated my wife's from Jojo's. Having discarded three of my wife's I was left with four pairs of Jojo's.
Each one in turn I inspected first then held to my face. I drank in the musky aroma and felt more intoxicated with each pair. I put all but one pair back in the basket; the first pair I found, the sweetest. I took out my now hard cock and wiped it clean with Jojo's panties. The feel of the lace against my skin was fantastic; I knew that this would become a regular occurrence from this point on.
I returned to my study, the door was slightly ajar. I had closed it hadn't I? I always did.
Yet sat in my chair, looking at the screen was Jojo.
Jojo was horrified. Did her daddy look at this stuff? She could not believe that he did. The girl on the screen looked familiar, it looked like her. Did daddy think of her in this way? Her daddy was always there for her when she needed him. He was her daddy! She did feel something, a warm feeling in her pussy.
"Sorry Jojo" I said. She whipped her head round and looked towards the door. "Why, daddy? What does this mean?"
I moved towards her and went to turn off the monitor but she stopped me from doing so.
"I want to see what it is you are looking at, daddy."
"Nothing that has to concern you," I said as my heart began to race. 'What do I do?' was the question racing around my mind. My secret was out. How do I explain Bakırköy Escort Bayan to my Jojo? Do I come clean and tell her my wildest fantasies are about her or do I make up a stupid lie? I looked at her young face and thought how innocent she looked but there was a glint in her eyes that I had not noticed before.
"What do you want me to say to you baby? There are things that you need not concern yourself with."
"But I need to understand why you look at these pictures and what it all means. Do you and mum not do anything anymore, is that why you do it?" Jojo was even more inquisitive than ever. Her eyes were looking directly at the screen now, only turning to me when I hesitated. This was making me feel very uneasy as I knew the thoughts that I had been having were wrong; very wrong indeed.
"No darling everything is fine between me and your mum, but sometimes I need a little bit extra. My feelings for your mum are very strong and I love her dearly but as you know, she is so wrapped up in her work that she is so tired when she gets home."
My heart was pounding and my mind was working overtime. The longing that I had felt only moments ago in the bathroom had got even stronger and I could feel my cock once again pushing hard against my trousers. Jojo was still sitting in front of the computer, her eyes fixed on the screen. I could see the outline of her nipples against the t-shirt that she was wearing. They were standing erect, almost pushing through the material. This again made my cock push itself against the zipper on my trousers. Her eyes began to slowly move away from the screen towards me. She was still sitting in the chair, her eyes at the level of my waist, where my bulge was showing through my trousers. The look on her face as her gaze met my large cock was one of excitement and longing. My mind told me this was wrong but my cock told me this was so good.
Her hand moved towards my trousers and she tugged on the zipper and began to slowly move the clasp down. Her other hand had now began to massage her left breast feeling the nipple through her t-shirt. Little noises were now coming from her soft wet mouth, whimpering like a little lost puppy.
"Stop baby, this is very wrong," I said quietly.
"But this is what you want isn't it daddy? You want me so badly. I mean just look at your big cock, I have something for you too!"
My eyes began to move down from Jojo's face towards her ample breast, watching her touching her soft velvety nipple. I wanted so much to place that soft mound between my teeth to tease her, licking and suckling as an infant would on his mother. I let my eyes go down lower looking over that perfectly flat stomach wanting so much to be able to lie on top of her letting Escort Bakırköy her silky breasts push against my chest. The yearning was growing in my loins, my cock feeling as though it was going to explode, cum erupting in great spurts all over her soft breasts. My eyes went further down towards her mound of hair that was the same colour as the hair on her head.
Jojo had lifted one of her slim legs onto the table, letting her tiny skirt rise up. She had no panties on so I could see her gorgeous lips! This gave me an even bigger thrill and she took my hand pulling me closer to her. My other hand brushed against her breasts, feeling her nipple grow harder at my touch. I found myself holding her tit in the palm of my hand, kneading the soft skin.
Before long she began to writhe in the chair and she brought my other hand over her cunt. My fingers went instinctively towards her tiny hole and I began to explore her juicy pussy
"Oh daddy, please finger fuck me. Feel my wet pussy on your fingers," she whimpered.
"Baby you are so wet. I have dreamt about this for so long. Are you sure you want this to happen?"
"I want to be your special little girl daddy. I have always wanted to have this. I want to make you so happy Daddy, to be your little girl once again. This will be our secret; nobody will ever know."
I gazed lovingly at my daughter who by now was wanking my cock so hard I felt as though I was going to cum right there. I asked Jojo if she wanted me to fuck her and her look said it all.
I pulled her further down the chair and pushed her legs up in the air. I was able to position myself just above her cute peachy arse and slide my cock between her legs: slowly at first as I didn't want to hurt her, but she moved in such a way that I knew this was not her first time. I began to mover faster and harder, the sweat was dripping between the crack of my arse as I was clenching my butt cheeks together. We began to move in unison, my eyes meeting hers.
"Harder daddy, fuck me harder," she shouted. My cock wanted to explode in her juicy pussy. She pushed me away and slid off the chair to her knees and opened her mouth, wide and inviting.
"Let me suck you dry daddy. Let me feel your cum in my mouth," she groaned. With that she took all of me into her mouth and began to suck softly at first then harder. Her hand then slipped down to her cunt and she began to wank herself. I couldn't hold on any longer when the feeling came over me. My cum spurted into the mouth of the life that I had started all those years ago. My little baby had given the best gift I could have wished for.
As she started to cum, I knelt on the floor, my head buried deep in her sweet smelling pussy, lapping the juices like a cat that had got the cream. She grabbed my cock once again making sure that all my cum had left me. We laid there for some time looking at each other not believing what had just taken place.
Jojo looked over to me and kissed me gently on the lips and whispered "Our secret daddy. Nobody will ever know."